Since I've restarted my blog, I've found myself reading more blogs and when I think about it, circa 2005 when I had my previous blog, I was also reading more of them.  I don't know exactly why this is but I suspect it has something to do with wanting to see what other people are sharing when you are sharing.
Maybe.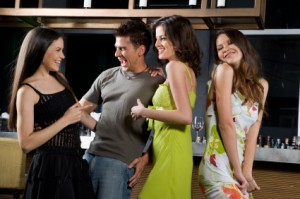 Recently, I've come across an interesting, seemingly connected thought process across several blogs, and I've been intrigued.  It started with a friend's blog: he's been having something he's referred to as March Madness (which has now bled into April as it seems that he knows many more people who are interested in bogging than I do) in which he has people he respects post entries on subjects they care about in his '10 Things I've Learned' format.  The one I linked to started the ball rolling for me when I followed the guest poster to her blog.  She had some interesting entries dealing with internet dating.
---
Posted in
The (Changing) Times
Tags:
advice
,
amorous
,
blog
,
blogger
,
blogging
,
body language
,
compromise
,
dating
,
donald trump
,
feminist
,
flirting
,
fun
,
how to pick up women
,
love
,
men
,
my opinion
,
newman logic
,
philosophy
,
pick up artist
,
pua
,
romance
,
sex
,
temp
,
Tom Cruise
,
what do women want?
,
women
Based on my personal observation of human interaction these days, pessimism is running rampant.  It seems to me that a great many people blame 'the world' for their current circumstances, presupposing that their current circumstances are bad and comparing the situations of poorly defined others who have 'better' lives and/or the imagining of another era (that never existed) in which things would be 'better'.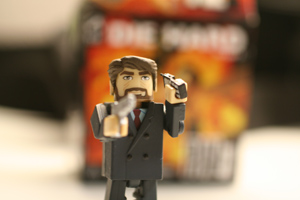 I've never really understood this idea of blaming everyone else for not 'getting ahead'.  It seems to me that if you were to give up on a goal because it's too hard to achieve due to the obstacles 'others' have placed in your path, then you've traded a difficult task for an insurmountable one: how is whining about it going to change the world around you to suit your needs?  Isn't it easier to circumvent the obstacles in your path rather than to point at them hoping that someone will remove them for you?  In addition to that, it is necessary sometimes to acknowledge that an obstacle cannot be removed or a goal cannot be reached and move on to something else.
---
Posted in
Newman Logic
,
The (Changing) Times
Tags:
community
,
compromise
,
divisiveness
,
dog with a bone
,
dr. spock
,
follower
,
individualism
,
leader
,
pessimism
,
polarized
,
the 70's
,
writing