I'm sure many of you have questions about time travel.  First of all, it appears that when it comes to Earth, the British seem to have the most experience with time travel.
Now, some of you might be convinced that time travel isn't possible but you couldn't be further from the truth.  Have you ever had sex in the 4th dimension?  This should be enough to convince you, as you haven't lived until you've had time travel sex and this is why The Time Traveler's Wife is the truest story I know.  Time traveling friendships are ok too.
You also might think 'Hey, things always go wrong when the future is involved.' and therefore are wary of listening to the advice of future people.  But what has the past ever done for you?  That's right, it abandons you, just like your ex.  If you ever get a chance, just embrace a jaunt through the 4th dimension!
---
Posted in
Liar's Digest
Tags:
12 monkeys
,
4th dimension
,
88 miles per hour
,
adventure
,
advice
,
back to the future
,
bill and ted's excellent adventure
,
charlie chaplin
,
cyber men
,
dalek
,
dimension
,
doctor who
,
einstein
,
fart-apples
,
flux capacitor
,
frequently asked questions about time travel
,
hadron collider
,
hot tub time machine
,
john titor
,
lost
,
quantum leap
,
question
,
road trip
,
superman
,
TARDIS
,
terminator
,
the future
,
time
,
time lords
,
time travel
,
time traveler
,
time-vortex
,
travel
,
trips
,
writing
When I was in grade school my best friend and I used to come up with some pretty fanciful ideas.  The one that I always remember was his idea to create a 'flashdark'.  I don't recall why he needed one or what its intended use would be but I do remember how he came up with the idea that darkness wasn't simply the absence of light but a particle all its own.  His idea, assuming this were true, would be to create a device which would emit such particles much like a flashlight emits light.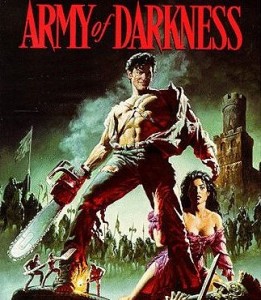 Years later, I related the tale to two other friends who fancied themselves physicists.  They laughed at the idea and at me for believing it possible.  My naysayers likely mistook my assertion of the possible with that of the probable (and in this case highly probable).  People are wont to do this.  But possible is as far from probable as probable is from provable.  They didn't understand the distinction at the time and that I had stated possible, not probable.  I assume they do now.
---
Posted in
Newman Logic
Tags:
ainu
,
answer
,
anti-particle
,
anti-photon
,
anti-sun
,
army of darkness
,
black hole
,
dark matter
,
darkness
,
darkness particle
,
exploration
,
flashdark
,
friend
,
idea
,
japan
,
negative mass
,
newman logic
,
philosophy
,
photon hole
,
possibility
,
probability
,
provability
,
question
,
the universe
,
time travel
,
writing