I'm sure many of you have questions about time travel.  First of all, it appears that when it comes to Earth, the British seem to have the most experience with time travel.
Now, some of you might be convinced that time travel isn't possible but you couldn't be further from the truth.  Have you ever had sex in the 4th dimension?  This should be enough to convince you, as you haven't lived until you've had time travel sex and this is why The Time Traveler's Wife is the truest story I know.  Time traveling friendships are ok too.
You also might think 'Hey, things always go wrong when the future is involved.' and therefore are wary of listening to the advice of future people.  But what has the past ever done for you?  That's right, it abandons you, just like your ex.  If you ever get a chance, just embrace a jaunt through the 4th dimension!
---
Posted in
Liar's Digest
Tags:
12 monkeys
,
4th dimension
,
88 miles per hour
,
adventure
,
advice
,
back to the future
,
bill and ted's excellent adventure
,
charlie chaplin
,
cyber men
,
dalek
,
dimension
,
doctor who
,
einstein
,
fart-apples
,
flux capacitor
,
frequently asked questions about time travel
,
hadron collider
,
hot tub time machine
,
john titor
,
lost
,
quantum leap
,
question
,
road trip
,
superman
,
TARDIS
,
terminator
,
the future
,
time
,
time lords
,
time travel
,
time traveler
,
time-vortex
,
travel
,
trips
,
writing
I asked myself last night, 'how in the hell did I manage to drive to Barrie on a flat tire?' but I didn't bother to answer: that's just stupid.  It'd be way too circular: as if I'm both Acrisius and the Oracle.  You don't want to mess with that shit.  In any case, I changed the tire: I had to, even though I didn't necessarily want to.
It was just something that had to be done even if it was something that was difficult and unnecessarily exhausting.  Th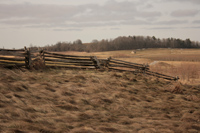 at baffles me as it's just five bolts to be removed and then reattached.  I even have a hydraulic jack.  It really shouldn't drain me the way it does.  But for some reason it's about as exhausting as I imagine turtle tapping is to poor old Mario.  Despite the fact that it was a draining experience, at least I was able to make my escape from Barrie.  That's always good.
---
Posted in
The (Changing) Times
Tags:
canada
,
canadian
,
car
,
cottage country
,
fall
,
mario
,
middle ontario
,
motorcycle
,
ontario
,
road trip
,
seasons
,
spring
,
travel
,
trips
February 22, 2011
Comments Off

on Road Trip Season
Road trips are like a cult TV show.  You hear about it from one of your friends, and it doesn't sound like anything you'd be interested in: you might even wish they'd shut up about it.  You might think, based on what you know about road trips, that there's a group of people that can't stand where they are and need to get the hell out of Dodge as soon and as often as they can.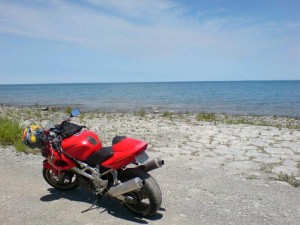 I don't think that's it.  This seems more likely to be the case of the frequent traveler who relies on airplanes to take them to far off destinations or the obsessed traveler who needs to find themselves by backpacking through [insert continent here].
---