I asked myself last night, 'how in the hell did I manage to drive to Barrie on a flat tire?' but I didn't bother to answer: that's just stupid.  It'd be way too circular: as if I'm both Acrisius and the Oracle.  You don't want to mess with that shit.  In any case, I changed the tire: I had to, even though I didn't necessarily want to.
It was just something that had to be done even if it was something that was difficult and unnecessarily exhausting.  Th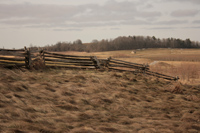 at baffles me as it's just five bolts to be removed and then reattached.  I even have a hydraulic jack.  It really shouldn't drain me the way it does.  But for some reason it's about as exhausting as I imagine turtle tapping is to poor old Mario.  Despite the fact that it was a draining experience, at least I was able to make my escape from Barrie.  That's always good.
---
Posted in
The (Changing) Times
Tags:
canada
,
canadian
,
car
,
cottage country
,
fall
,
mario
,
middle ontario
,
motorcycle
,
ontario
,
road trip
,
seasons
,
spring
,
travel
,
trips
In Canada we have a fifth season, sort of an umbrella over three seasons (Spring, Summer, Fall).  Coined Patio Season (probably by a beer company), it begins partway through Spring or if the Hosers are lucky, at the tail end of Winter.  Many years it opens in fits and starts as bar and restaurant owners drag their chairs and tables toward their railed-in curb only to have to cover them when chill winds and snows descend for brief periods in between sunny days.
You'll know that patio season has begun because you'll see a typical Canadian wearing a tee-shirt and possibly shorts and sandals in weather most peoples of the world would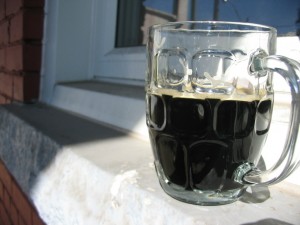 consider wearing a winter coat for.  We'll still wear the toque though, because we're not stupid: we know most body-heat escapes through the head.
Are you still confused as to what Patio Season is?  Well, it's that time of year that Canadians bellow "Damn the wind, the chills, the freezing rain, the snow, the slush, the ice and the umpteen other words we've adapted to vilify winter!  It's time to drink beer outside!"  That's all Canadians want to do.  We want to drink beer outside. That's right: "Peace, Order, Good Government and beer outside!"
---