April 1, 2011
Comments Off

on He's so Jimmy
Jimmy here: sorry I didn't return your text/email/call/tit flash in the club, but I was busy getting laid i.e. winning.  I might get back to you later, if I need a booty call when my girlfriend's out of town.  She's a model, so she goes out of town a lot which means that you might be winning sometime soon.  Keep in mind though, that I have an epic contact list.  Don't worry, it's not organized alphabetically, it's ordered by the magnitude of what I imagine you can do with your lips.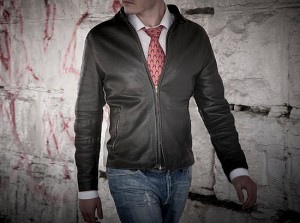 Of course, making out with your girl friend can only help your case.  But don't think it settles matters: there's all kinds of trampy ways for hot girls to get my attention.  And really, that's what I'm all about, getting attention: if you give me the right amount and I'm drunk enough, things will naturally progress from there.
---
Posted in
Liar's Digest
Tags:
adventure
,
bitches be pumpin'
,
boy
,
community
,
dog with a bone
,
fun
,
girl
,
jimmy
,
love
,
making out
,
newman logic
,
tao of steve
,
winning
March 6, 2011
Comments Off

on Come on Spring, Damnit!
I wish that damn groundhog would actually tell us when spring will be sprung.  No more games with shadows.  I know he's not stupid: he's not really afraid of his shadow.  Based on my research, I also happen to know he can speak the Queen's English.  So Willy needs to stop all this crap and come clean!  Oh God oh God oh God for the love of mud pies, when will spring be here?
You see, I have some stuff to do that doesn't involve snow, and by stuff I mean life.  There's a great many people who have put off doing things because they can't be bothered to expend the effort it would require in winter.
There's a man north of here who has a body to bury: man gave the goosy eye so he done had to be shot.  Problem is the ground has been frozen so he's had to keep him in the freezer.  Well, where's he gonna put his pizza pops in the meantime?  Damnit!
---