Don't miss it!  Today only, the criminal underworld is having a garage sale: a market on the shores of the Black Sea.  Setting aside their differences, members of the Yakuza, Triads, United Nations, Hell's Angels, Russian and Italian mobs etc have put aside their differences to bring you this once in a lifetime opportunity.
Need spare pieces for a kneecap?  Look no further.  We've got everything you need, such as Sun Tzu's lesser known work: the 'Art of the Drive by'.   If you're in need of cash, all of our vendors can spot you: prime plus 1000.
---
Posted in
Liar's Digest
Tags:
Al Pacino
,
black market
,
community
,
criminal underworld
,
drive by
,
drug trade
,
fun
,
garage sale
,
hells angels
,
hoffa
,
jabba the hutt
,
jimmy
,
kneecap
,
mafia
,
organized crime
,
party
,
tony montana
,
triad
,
united nations
,
yakuza
April 1, 2011
Comments Off

on He's so Jimmy
Jimmy here: sorry I didn't return your text/email/call/tit flash in the club, but I was busy getting laid i.e. winning.  I might get back to you later, if I need a booty call when my girlfriend's out of town.  She's a model, so she goes out of town a lot which means that you might be winning sometime soon.  Keep in mind though, that I have an epic contact list.  Don't worry, it's not organized alphabetically, it's ordered by the magnitude of what I imagine you can do with your lips.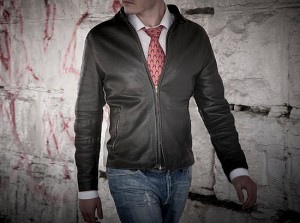 Of course, making out with your girl friend can only help your case.  But don't think it settles matters: there's all kinds of trampy ways for hot girls to get my attention.  And really, that's what I'm all about, getting attention: if you give me the right amount and I'm drunk enough, things will naturally progress from there.
---
Posted in
Liar's Digest
Tags:
adventure
,
bitches be pumpin'
,
boy
,
community
,
dog with a bone
,
fun
,
girl
,
jimmy
,
love
,
making out
,
newman logic
,
tao of steve
,
winning